Ghanaian Oil Operator, Springfield Group, discovers oil bigger than Jubilee field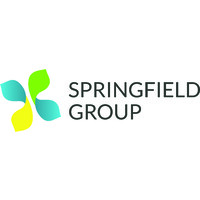 A Ghanaian company, which started as commodity trading company but now oil operator, says it has made history by becoming the first independent African energy group to discover oil in deep water after its drilling revealed significant quantities of oil off the coast of Ghana.
The Springfield Group, which has no history of oil exploration, will in the next few days announce it has made two discoveries totalling 1.2bn barrels of crude in a block that it says will be bigger than the Jubilee field, Ghana's biggest.
The Jubilee field, operated by the UK's Tullow Oil, is one of Africa's largest recent finds and propelled Texas-based Kosmos Energy, which discovered it in 2007, to a New York and subsequent London listing.
Ghana expects to be producing about 250,000 barrels of oil a day by next year, which would make it the fourth-largest producer in sub-Saharan Africa. If Springfield's claims are confirmed, the new discovery could significantly boost production in the west African country.
"We are the first African company to drill in deep water and to find oil," said Kevin Okyere, Springfield's chief executive and a former telecoms entrepreneur. "Nigeria has had oil for a long time and no indigenous company there has ever done this."
Mr Okyere said Nana Akufo-Addo, Ghana's president, would join a ceremony to announce the find. Ghana's government has an 18 per cent stake in the block.
"It has become a matter of national pride now," Mr Okyere said.
A senior official in the finance ministry confirmed the government had been informed about the discovery.
Springfield said it had drilled two wells in the past 40 days and hit oil in both. Of the 1.2bn in proven reserves, it said, 30-35 per cent would be recoverable. There were also commercially viable quantities of gas, it said.
"These numbers are still very early days," said Lennert Koch, principal sub-Saharan analyst at Wood Mackenzie, an energy consultant. "But if it is in that range, it is what we would call a significant discovery."
Mr Koch said Springfield would need partners to help with both finance and technical development of the field. He doubted whether Ghana had the capacity to use more gas.
Springfield was given the block, known as West Cape Three Points Block 2, by Ghana's government in 2016 after it was relinquished by Kosmos. The US company, which had drilled the block without finding oil, had returned it to Ghana following a protracted dispute with the government.
Springfield was awarded the block for free, but said it had invested well over US$100 million in exploration and drilling.
Mr Okyere acknowledged there might be scepticism about how a small, inexperienced Ghanaian company had found oil in a block abandoned by Kosmos, a group known for its discovery capabilities.
< span style="color: #1d2228; font-family: "helvetica" , sans-serif; font-size: 10.0pt;">"A little African company says there's oil when Kosmos said there's no oil," he said, conceding that prospective partners would demand independent verification.
Brandishing a small jar of the "extremely light" crude, Mr Okyere said it had been discovered at a depth of 3,323m in waters about 1,000m deep. Although that is deep, it is within modern drilling capabilities.
Springfield said it had already been in talks with potential partners, and did not rule out an initial public offering in either London or New York as a way of raising funds to develop the field.